New Private House, West Linton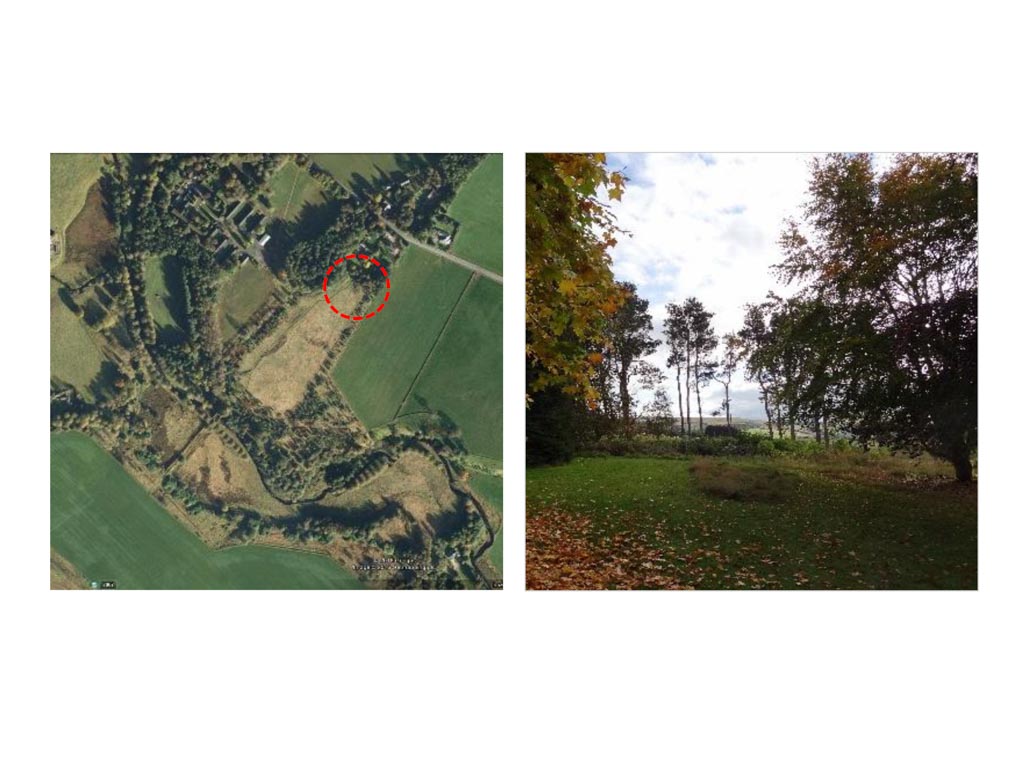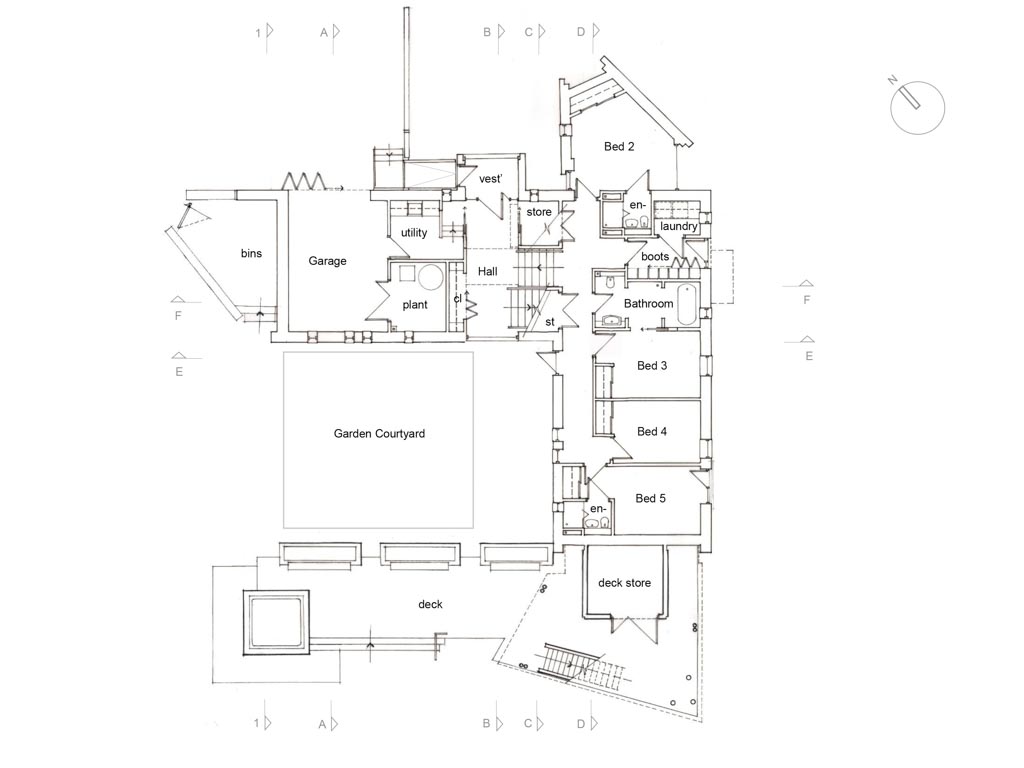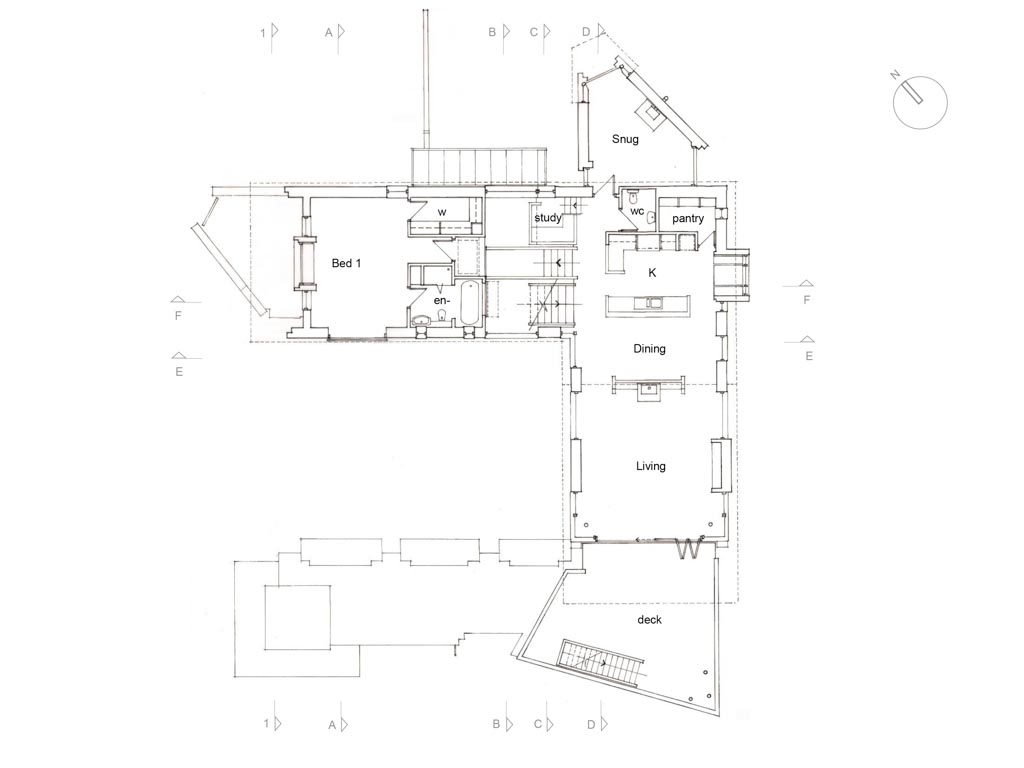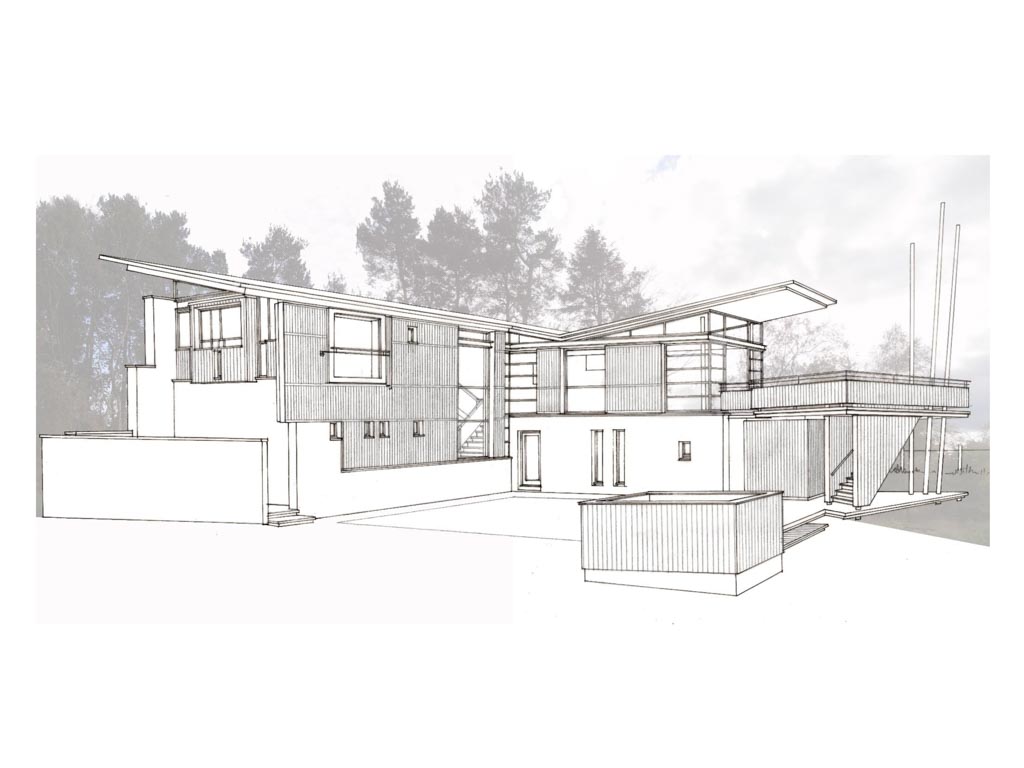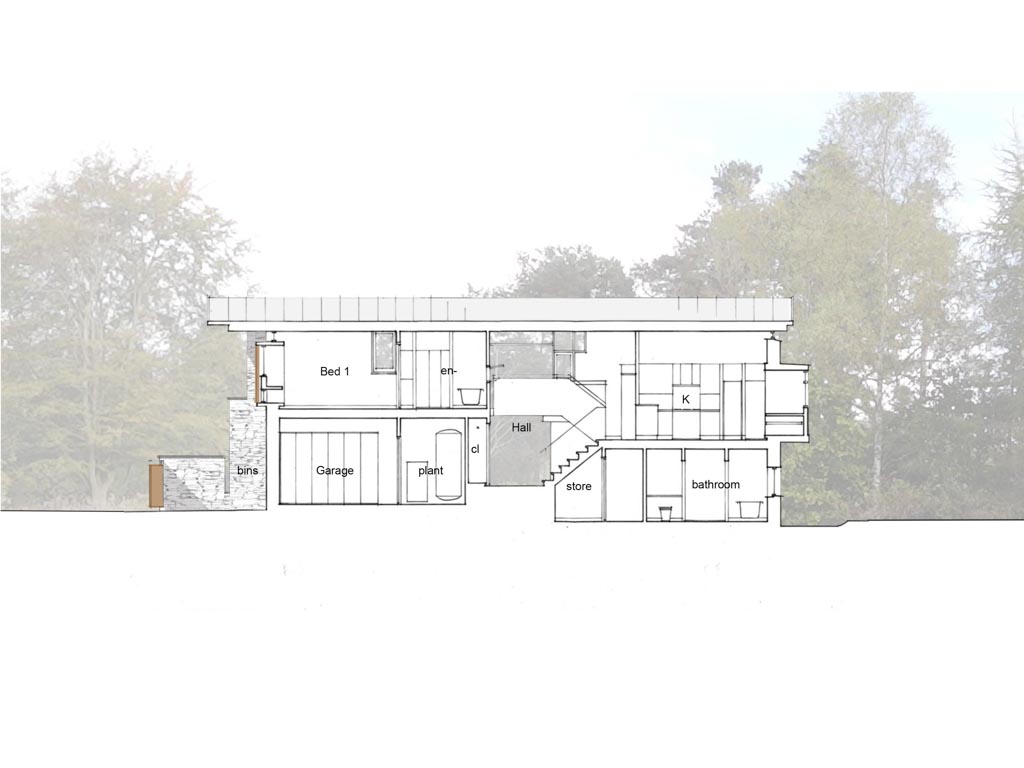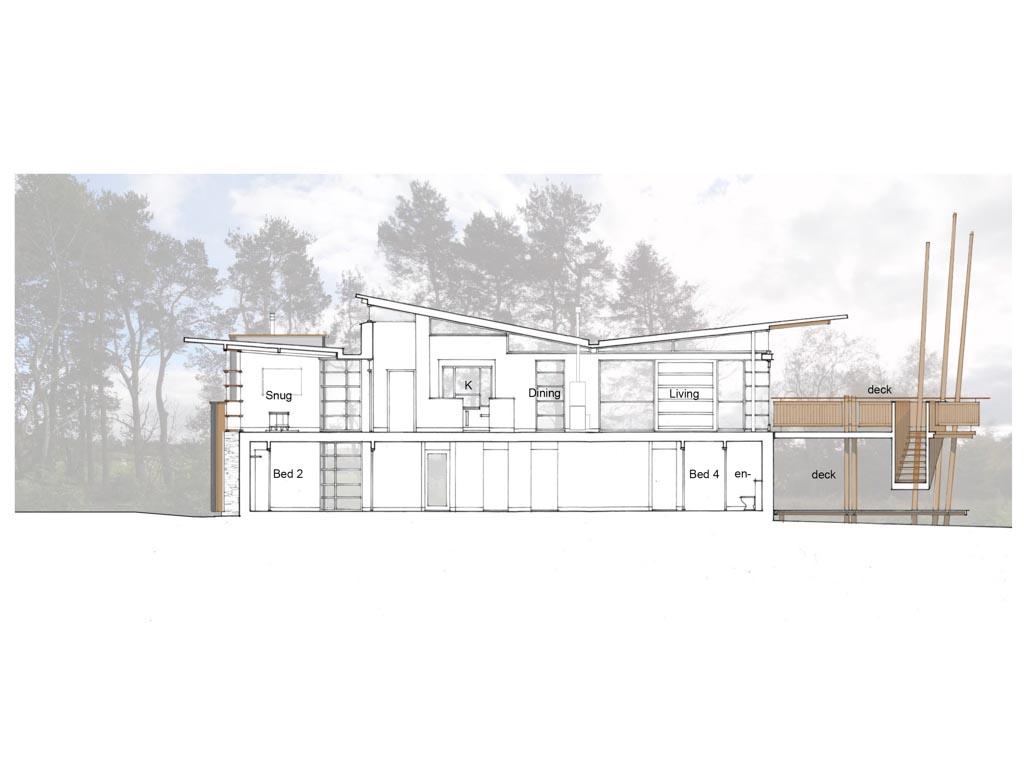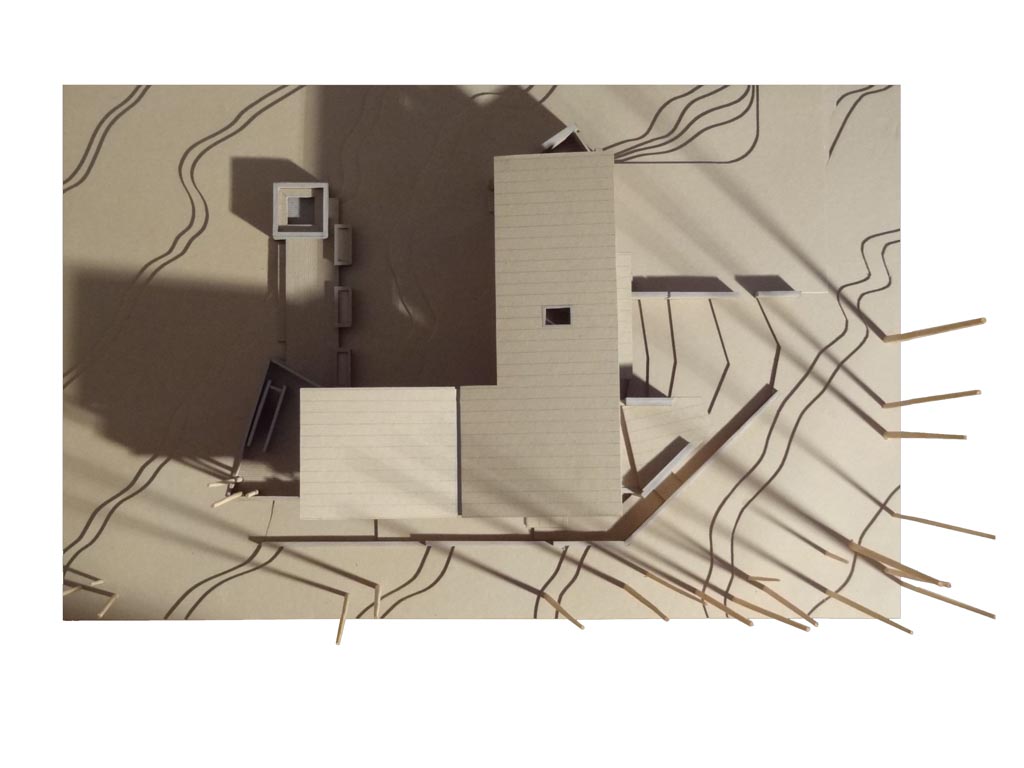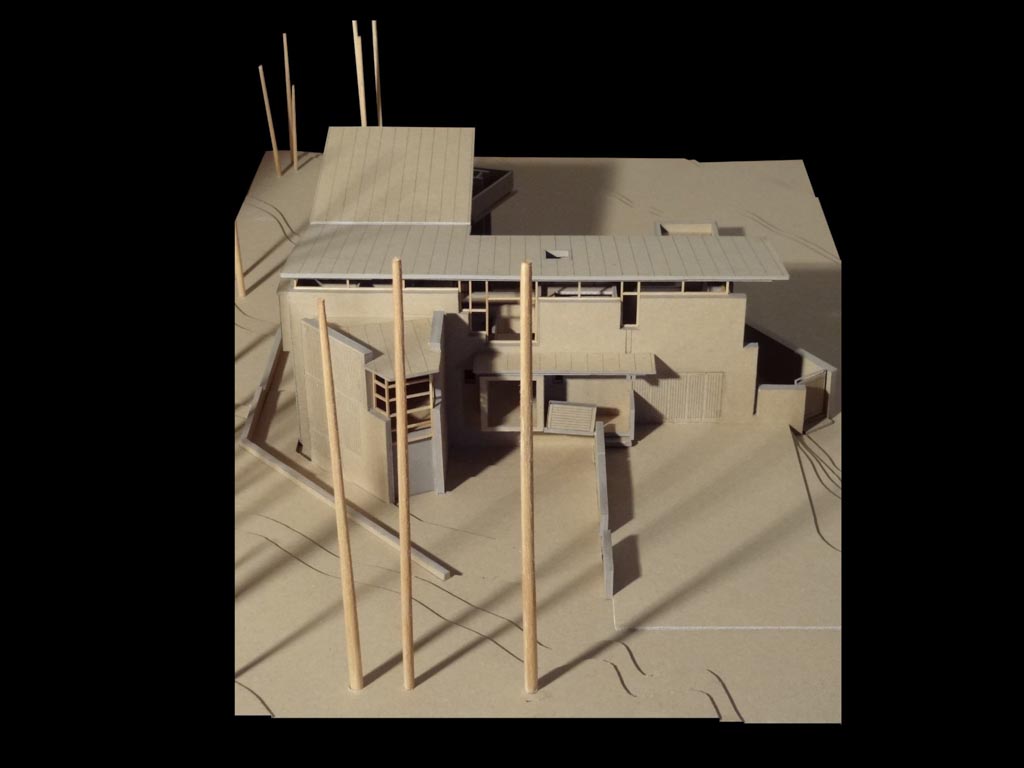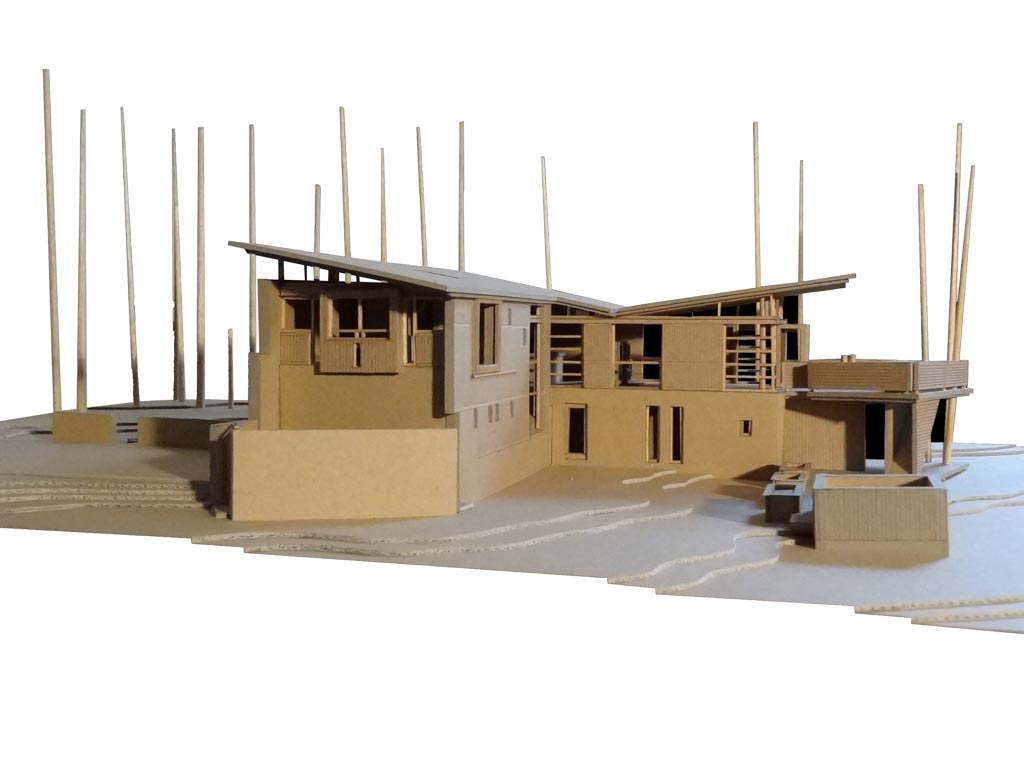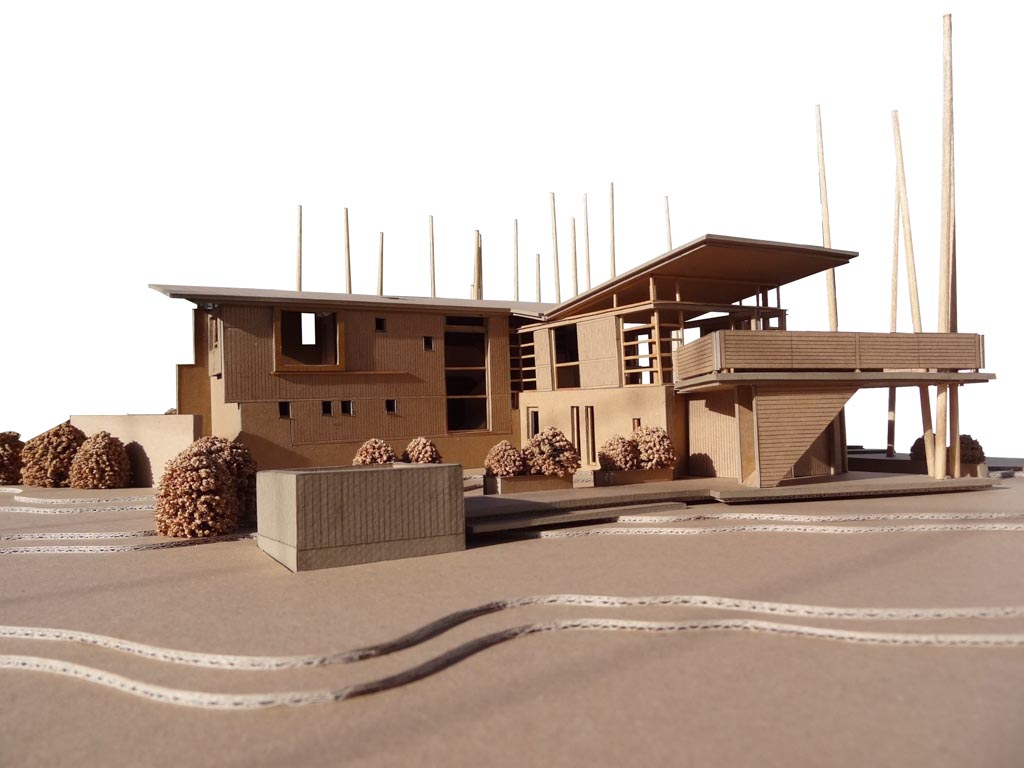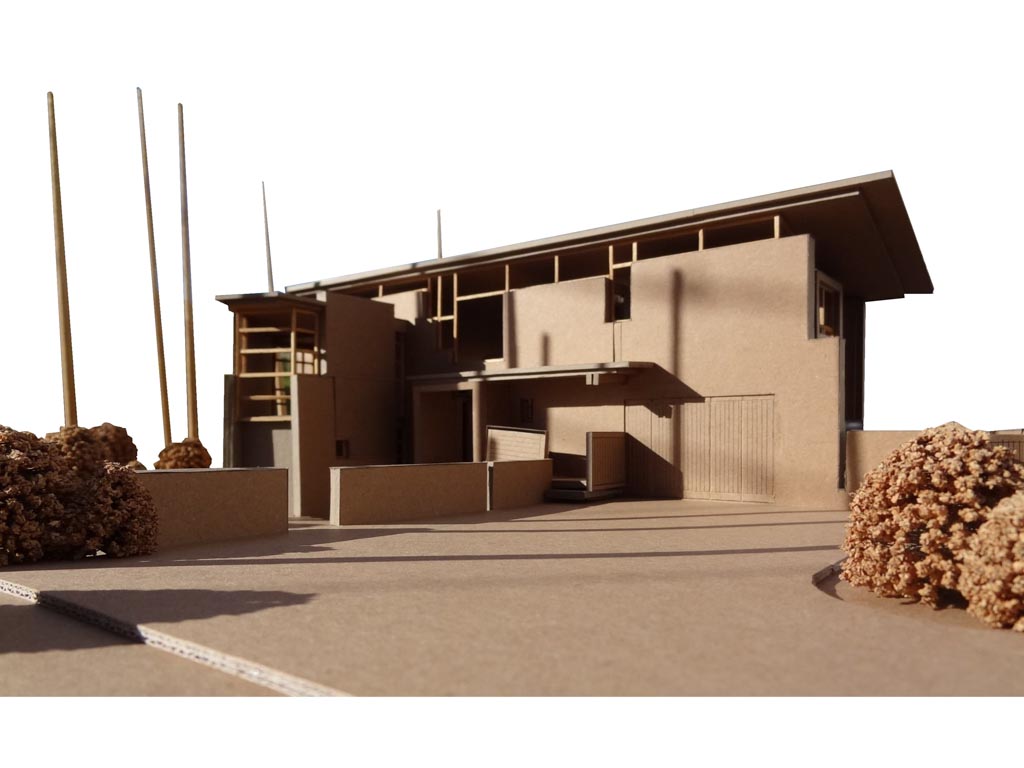 This new family house has been designed to integrate into the rural garden grounds of an existing early 20th century house in the Scottish Borders, and to take advantage of the site's southern aspect and views of the open countryside and distant hills. Living accommodation is on the upper floor to maximise views across the top of trees and hedgerows and bedrooms are located on the lower level.
The site's gently-sloping topography is manipulated and utilised along with a split-level building section to allow the upper level living spaces to be accessed gradually via a series of platforms, steps and ramps which prevent the need for a single full flight of stairs.
The building's north elevation is closed down with limited use of glazing to maintain privacy and maximise heat retention on the north-facing elevation. The south-facing elevations and roof open up to the southern sky and are highly glazed to take advantage of views and potential for winter solar gains.
The house will also benefit from a ground source heat system and a photovoltaic array.
Team
Architect: Stewart Stevenson Architects
Structural Engineer: Design Engineering Workshop
CDM Principal Designer: CDM Scotland
Contractor: MJS Construction
Details
Client: Private
Contract Value: Private
Location: West Linton, Scottish Borders
Status: Site Start 2017